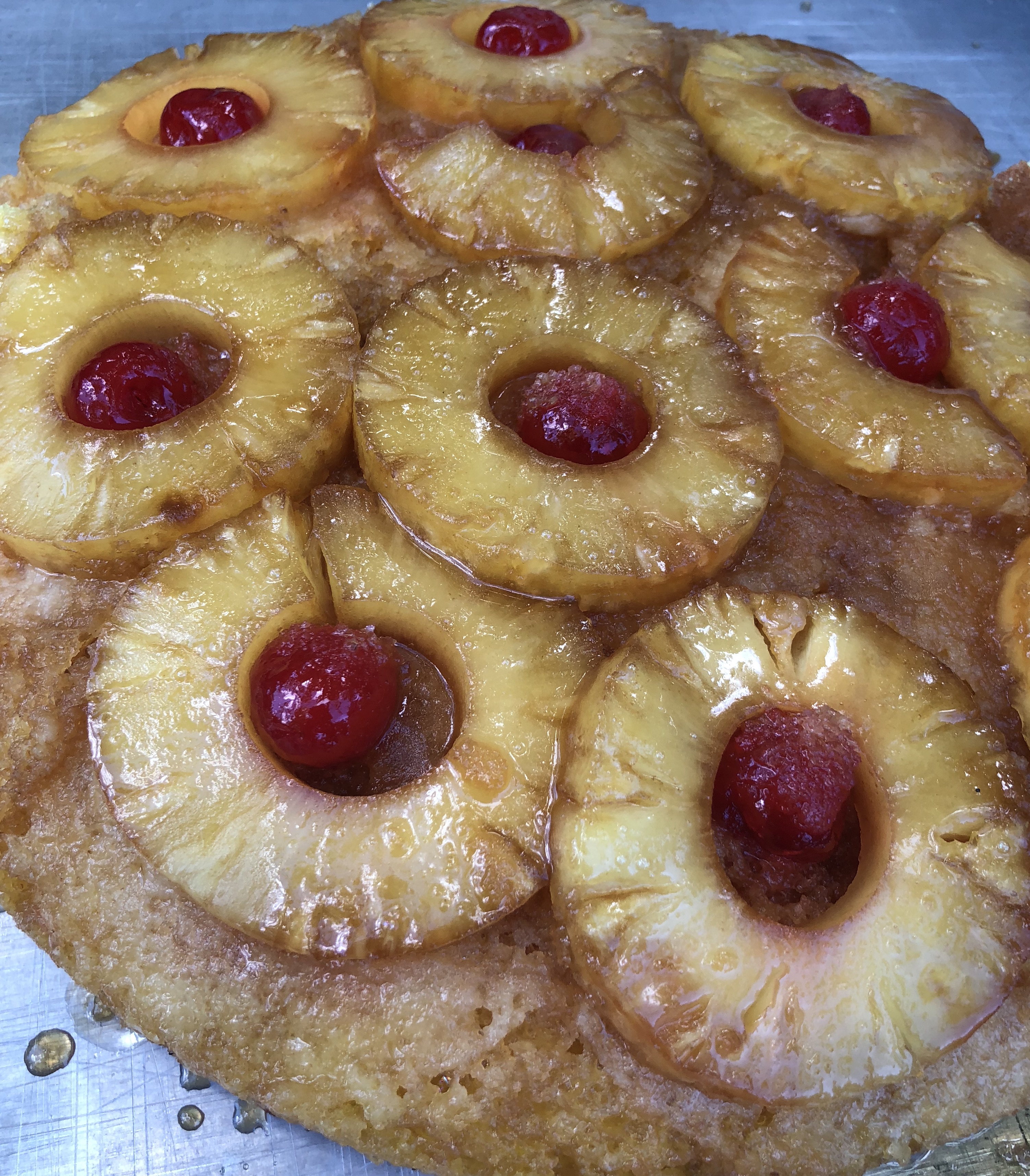 Ingredients:
1 yellow cake mix (Mix together with water, oil, and eggs as per the back of the box)
1/2 c butter
1 1/2 c brown sugar
1 can pineapple slices
8 maraschino cherries
Directions:
Melt butter and pour in dutch oven
Add brown sugar to cover the bottom of the pan
Place 1 layer of pineapple rings on top to cover and place a cherry in each ring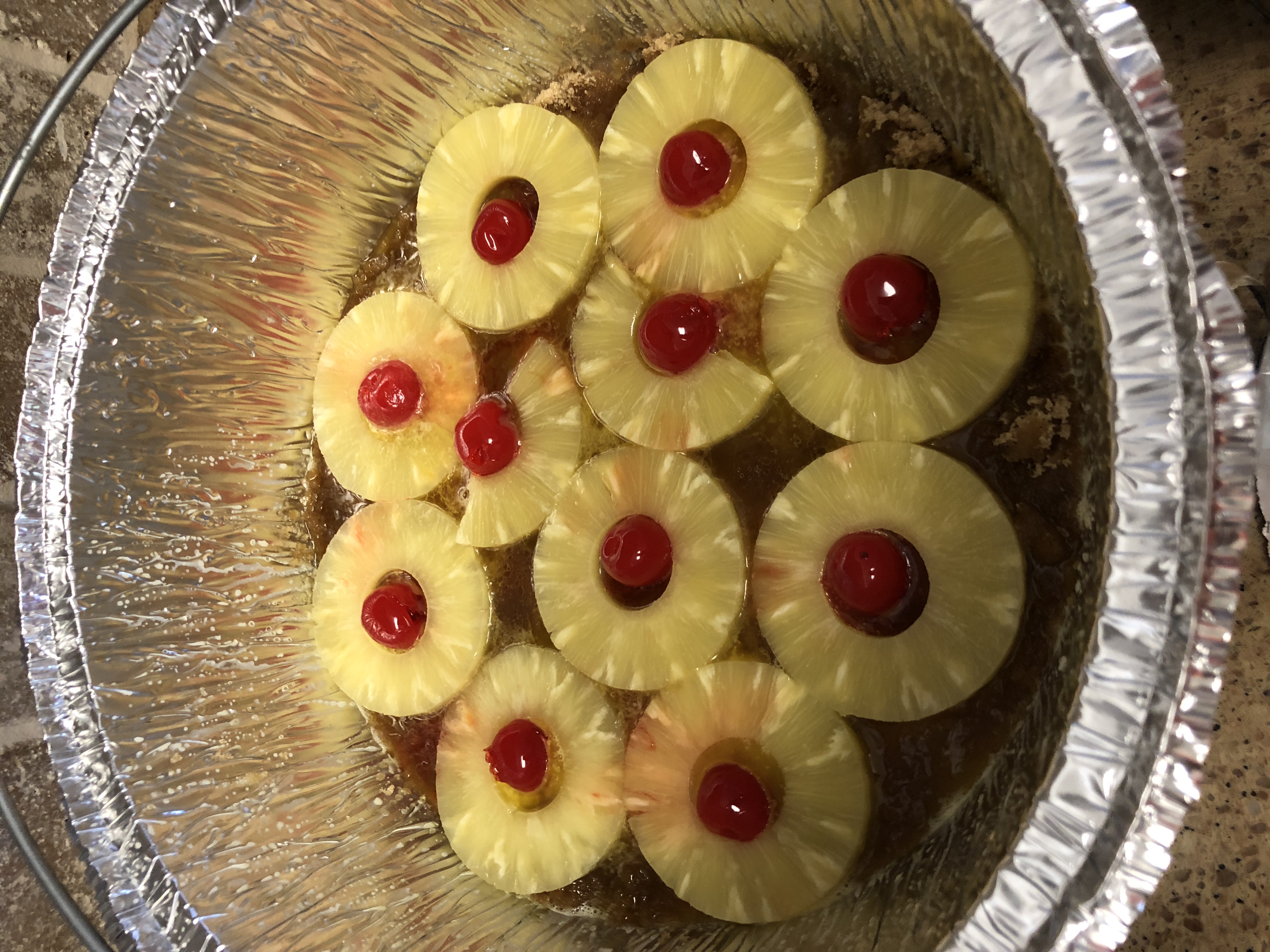 Make the cake mix like the back of the box and pour on top. (I use pineapple juice from the can instead of water)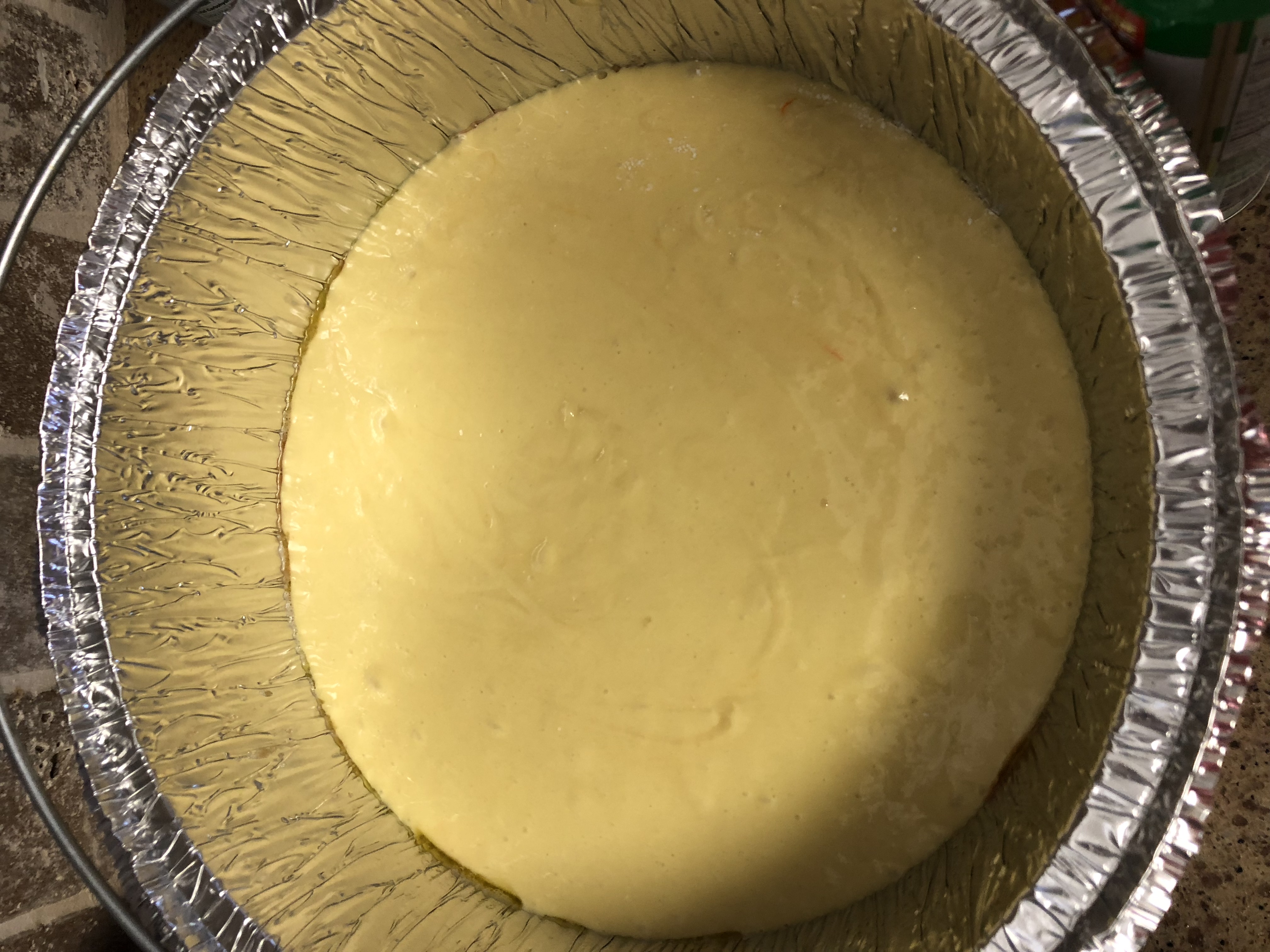 350 degrees for 35 minutes which is 17 coals on the top and 8 on the bottom. (This is for a 12 inch dutch oven)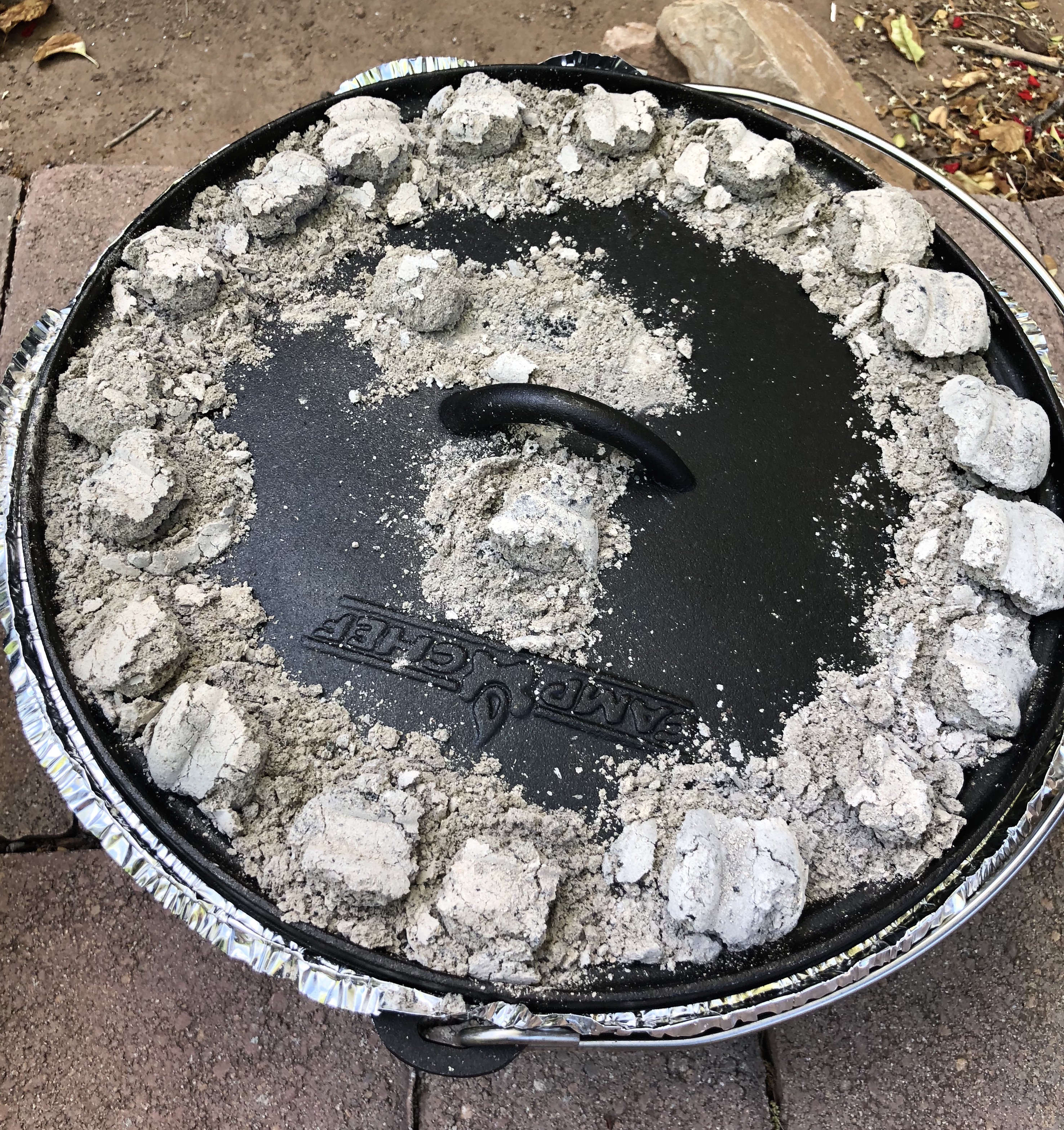 *This one is easier in a liner so you can take it out of the dutch oven and dump the cake upside down onto a pan.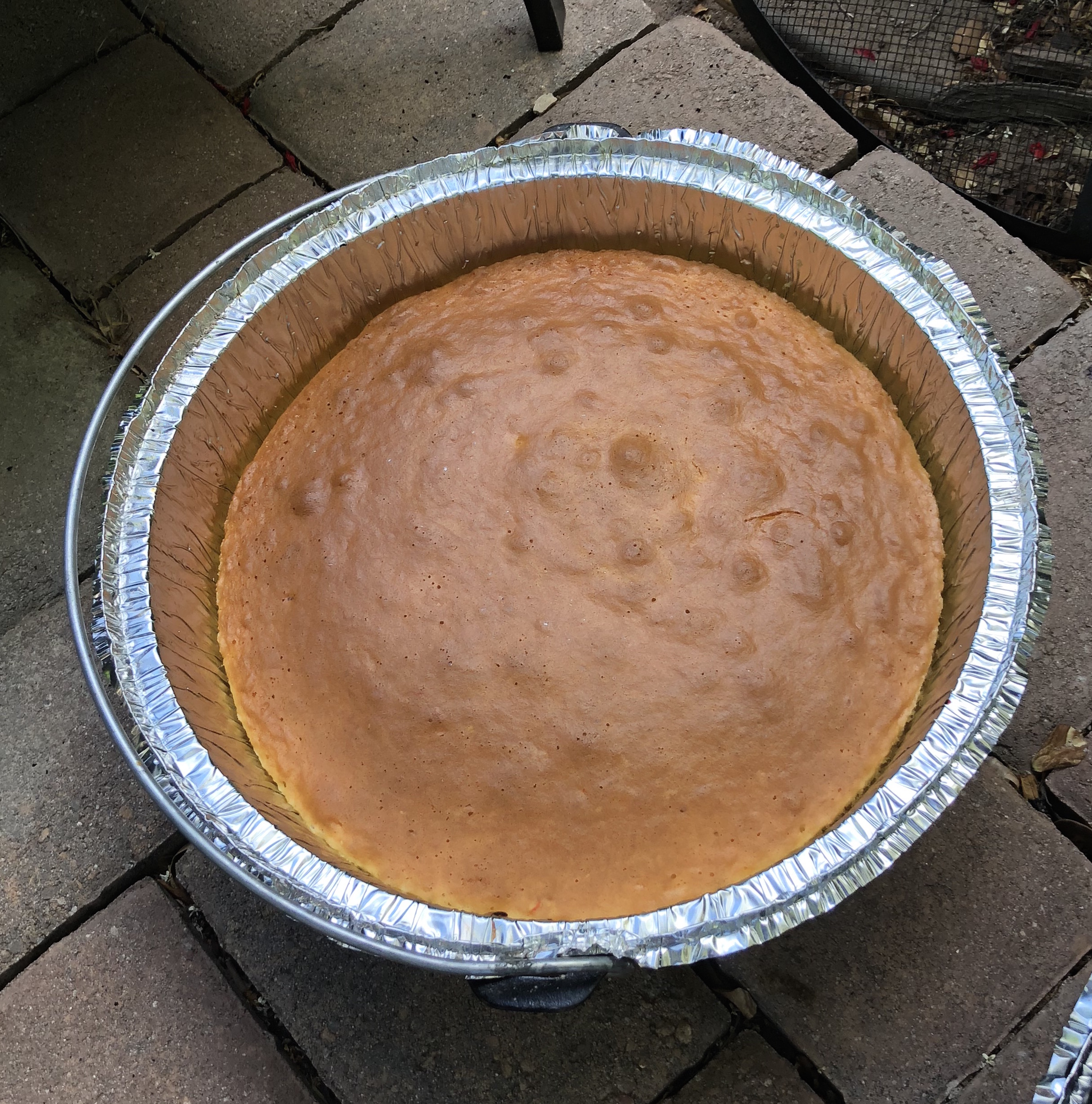 Dump upside down onto cookie sheet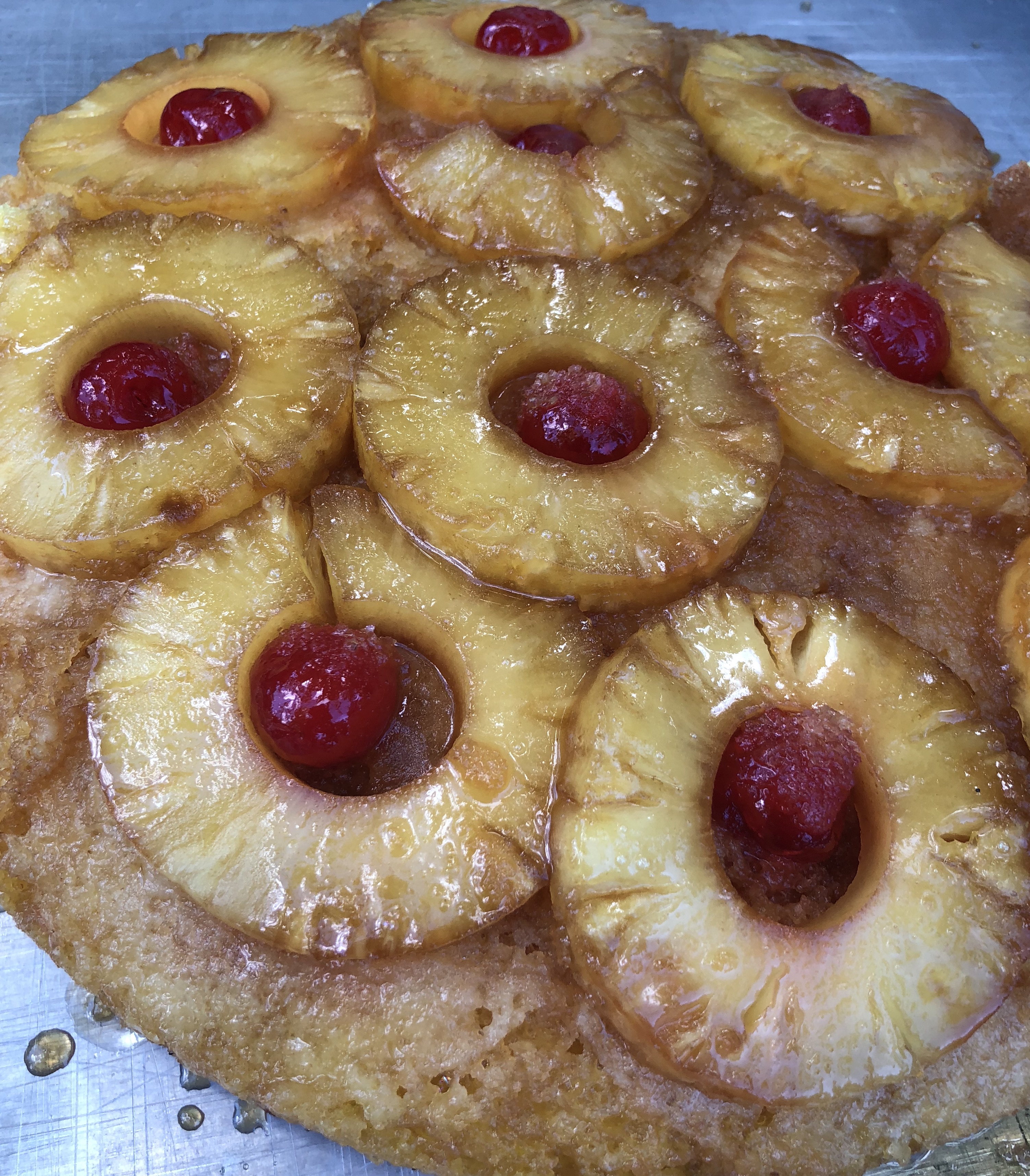 Enjoy!